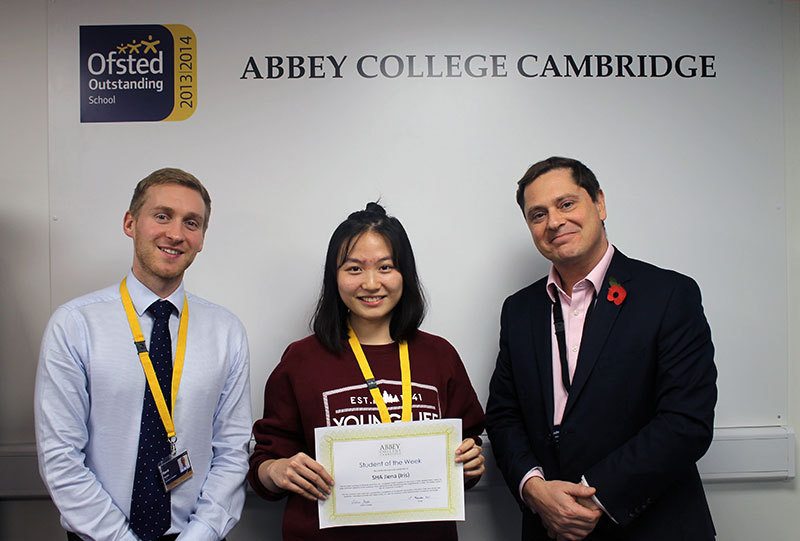 Student of the Week – Sha Jiena
Congratulations to Sha Jiena (Iris) for being named as our Abbey College Cambridge Student of the Week. Iris was nominated by Physics teacher Ellen Slalow, and English teacher Candela Delgado Marin. Here are their comments in support of her nomination:
'Iris has been working consistently hard. She has completed every question I have been able to throw at them at any point in time, labelled them, asked for help and then asked for more questions. She is generally lovely and participates magnificently in class. You really couldn't ask for more from a student.'
'Her constant hard work, her conscientious completion of homework and positive attitude in class (she always asks questions, volunteers answers and takes notes), but also for showing a clear determination to improve her English.'
Well done Iris!