Why Choose Oxbridge in the first place?
So you understand the basics of 'Oxbridge' and the College system. Now the first question to ask yourself is do I really want to study there?
The Universities of Oxford and Cambridge consistently rank among the top universities globally. Their prestige and reputation mean that studying at Oxbridge is academically and personally challenging, but it is an experience that can open doors to remarkable opportunities in academia, research, and beyond. If you're undecided on whether you should be applying to Oxbridge at all, here are some reasons to consider:
1. World-Class Education
Oxford and Cambridge consistently rank among the top universities globally. They have a long history of academic excellence and are known for their rigorous academic programs and world-class faculty. Both universities offer distinguished and globally-respected faculties, comprehensive libraries, and state-of-the-art facilities. You'll also be challenged and inspired by some of the brightest minds in your field.
2. Prestige and Reputation
An Oxbridge degree is highly prestigious and recognised worldwide. Oxbridge Graduates often enjoy a competitive advantage in their careers due to the universities' strong reputations.
3. The Tutorial System
The tutorial system of teaching used at Oxbridge provides students with one-on-one or small-group teaching sessions, allowing for in-depth discussions, personalised feedback, and a more tailored learning experience.
4. History and Tradition
Both universities have a rich history dating back centuries, with stunning architecture and a strong sense of tradition. Students can immerse themselves in this unique and historic environment.
5. Research Opportunities
Oxbridge universities are at the forefront of research in various fields. Students have access to cutting-edge research facilities and the opportunity to work alongside leading academics.
6. Networking Opportunities
Oxbridge's Alumni network is extensive and influential. Graduates often find it easier to connect with fellow alumni, which can be advantageous in building professional relationships and finding job opportunities.
7. Facilities
Both universities offer extensive libraries, laboratories, and other resources to support academic and extracurricular activities.
8. Extracurricular Clubs and Societies
Oxbridge offers students a wide range of student clubs, societies, and sports teams, allowing students to explore their interests and passions outside the classroom.
9. Career Opportunities
Oxbridge graduates are highly sought after by employers in various industries. The universities' strong reputations can open doors to a wide range of career opportunities.
10. Personal Growth
The challenging academic environment at Oxbridge fosters critical thinking, problem-solving, and intellectual growth. It also encourages students to become more independent and self-reliant.
And of course, one of the most distinctive features of Oxbridge is the college system. Unlike typical universities, you'll be a member of a college community within the larger university. Oxbridge students develop a real sense of college identity, belonging, and pride, which is further embedded in the sporting and academic rivalries between colleges.
What Factors should you consider when selecting an Oxbridge College?
Firstly consider the academic profile and resources of the colleges you are considering, these could include:
Course Availability and Competitiveness
Different colleges may have varying academic strengths and specialties. Some may excel in certain subjects or have a reputation for particular academic programs. Choosing a college that aligns with your academic interests and goals can enhance your educational experience.  If a college has a reputation for excellence in a particular academic discipline then the application process for related subjects could be more competitive, so it's important to research the colleges that offer your preferred course to ensure that is a good fit and achievable.
Tutoring System
Both Oxford and Cambridge employ a tutorial system, but the style and quality of tutorials can significantly differ between colleges. Some colleges may offer more individual or small-group tuition, while others may favour larger tutorial groups. Picking the right college can impact the level of academic support and engagement you receive.
Investigate the teaching methods used by each college to find the one that aligns with your learning style.
Access to Study Resources
The availability of library resources, research facilities, and funding opportunities can differ between colleges. Research which college provides the resources you need for your academic pursuits.
Research Opportunities
Consider your long-term goals and research interests. Some colleges may offer better research opportunities in your chosen field than others.
Then consider your own personal and social requirements, and think about how the college fits in with them;
Location
Oxford and Cambridge are historic cities with distinct atmospheres. The location of your college within the city can impact your daily life. Some may prefer the tranquility of a riverside location in Cambridge, while others might favor the bustling atmosphere of Oxford's city center.
College Size and Community
Oxbridge Colleges vary in size, ranging from smaller, close-knit communities to larger colleges with more diverse populations. Your choice may depend on your preference.
College Culture and Tradition
Each college has its own unique culture and traditions. Some are known for their vibrant arts scenes, while others emphasize academic rigor. Some students may want to immerse themselves in the traditions of a particular college, while others may prefer a more modern and less traditional atmosphere, so find a match that suits your personality.
Accommodation Options
The quality of college accommodation and facilities at Oxbridge can vary widely. Some colleges have newer or better-maintained buildings, more spacious rooms, or improved sports and recreational facilities. Your living conditions can greatly influence your comfort and well-being during your time at university. Some colleges offer on-campus housing, while others have off-campus arrangements. Consider what works best for you.
Extracurricular Activities
Different colleges have unique extracurricular opportunities and student societies. Choosing a college that aligns with your interests, whether in sports, music, drama, or other activities, can enrich your social and personal development.
Student Support Services
Consider the support services offered, such as mental health counseling, academic advising, and career guidance.
Financial Considerations
College fees and accommodation costs can vary, so it's important to consider your budget and any financial aid or scholarships that may be available.
Ultimately, the right college for you should feel like a good fit. Visit the colleges if possible, and talk to current students to get a sense of the atmosphere and whether you can see yourself thriving there.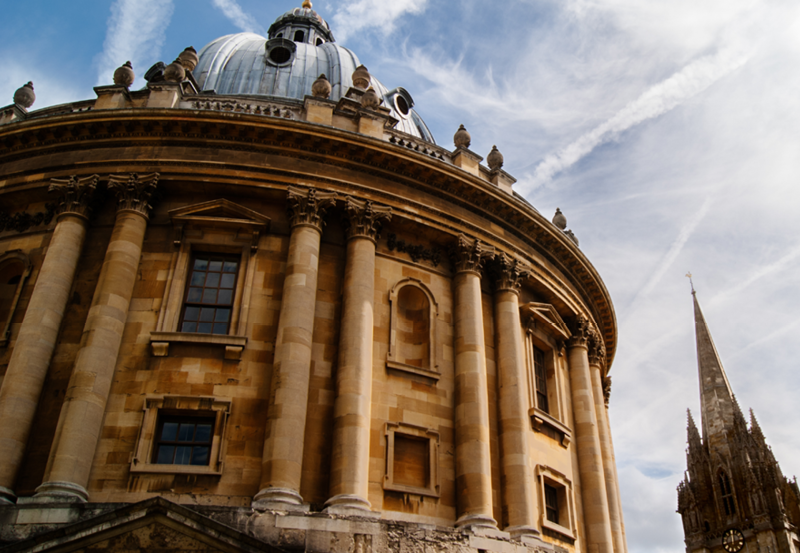 How do you apply to Oxbridge?
So you have decided that Oxbridge is the place for you! The next step to think about is making an application. The Oxbridge application process is rigorous, and you will be asked to submit your application before other UK universities (usually by mid-October vs January for other UK Universities). Here are the steps you will need to take to make an application:
1. Select your College and Course
Choose the specific course you would like to study from the range of options offered by the university. You will also need to select a college.
2. Apply through UCAS
Within the United Kingdom, most applicants apply to Oxford and Cambridge through the Universities and Colleges Admissions Service (UCAS). Submit your UCAS application online by the deadline (usually in early October for most Oxbridge courses).
You can apply to either Oxford or Cambridge, but not both in the same application cycle.
3. Sit Admissions Tests
Some Oxbridge courses will require applicants to take admissions tests, such as the Oxford Admissions Test (e.g., the Thinking Skills Assessment) or the Cambridge Admissions Test (e.g., the Cambridge Assessment Admissions Test). Take care to check the specific test requirements for your preferred course. Register for and take the required tests, this usually happens in the autumn before your application deadline.
For some courses at Oxford, you may be required to submit written work as part of your application. Check the course requirements and guidelines for submission.
4. Academic References
Provide academic references as part of your UCAS application. These should be written by teachers or professors who can speak to your academic abilities and potential.
5. Attend an Admissions Interview
If your application is shortlisted, you may be invited for an interview. Interviews are an integral part of the selection process at both universities and are often conducted in December.
6. Conditional Offers
If you are successful in the interview and other assessments, you may receive a conditional offer, specifying the academic requirements you need to meet (e.g., A-Level grades) to secure your place. Conditional Offers are usually issued by Oxbridge in early January to mid-January.
7. Post-Offer Assessments
Some applicants may need to take additional assessments or submit work to meet the conditions of their offers.
8. Acceptance
Once you meet the conditions of your offer, you can accept your place at either Oxford or Cambridge.
9. Matriculation
Upon successful completion of the admissions process, you will matriculate (officially enroll) as a student at the university.
It's essential to check the specific course and college requirements, application deadlines, and any additional admission criteria for the program you are interested in, as they can vary widely. Additionally, prepare thoroughly for interviews and assessments, as these play a crucial role in the selection process at both Oxford and Cambridge.
What is meant by 'Pooling' of Oxbridge Applicants?
Pooling refers to a process that is designed to ensure that talented and qualified applicants have a fair chance of securing a place at one of the universities, even if they were not initially accepted by their preferred college. It helps distribute applicants among the various colleges and ensures that places are filled in courses where there is still availability.
If an applicant is not offered a place by their chosen Oxbridge college, their application is placed in a "pool." The pool is a centralised system where the applications of students who were not accepted by their initial college are made available to other colleges within the university.
Colleges with available places in the course or subject area for which the applicant applied can then consider the pooled applicants. These colleges may review the applications, conduct additional interviews or assessments if necessary, and decide whether to make an offer.
If a college in the pool decides to make an offer to a pooled applicant, the applicant is notified of the offer. This offer may come from a different college than the one they initially applied to.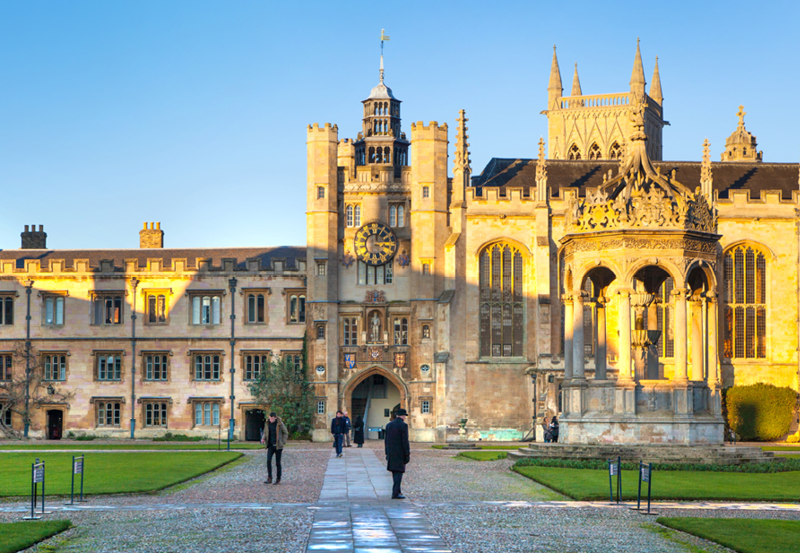 How can you give yourself the best chance of making a successful Oxbridge application?
Oxbridge applications are highly competitive, and as an applicant, you will be competing against some of the most talented students from the UK and around the world for a place. Here are some steps you can take to maximise your chances of success:
Choose the Right Course
Select a course that genuinely interests you and aligns with your academic passions and strengths. Your enthusiasm for the subject will come through in your application and interviews.
Achieve Excellent Academic Results
Maintaining outstanding academic performance throughout your studies is key. Oxbridge has high entry requirements, so top grades are essential. Oxbridge admissions tutors will look for consistently high grades through your secondary/high school studies and A-Levels.
Take Part in Extracurricular Activities
Participate in extracurricular activities that relate to your course or demonstrate your intellectual curiosity. This can include academic clubs, research projects, or competitions.
Craft a Compelling Personal Statement
Craft a compelling personal statement that highlights your enthusiasm for the subject, relevant skills, and any relevant experiences. Be sure to convey why you're a good fit for the course and what you hope to achieve with your degree.
Review your personal statement and any written work for grammatical and spelling errors. Attention to detail matters.
Prepare for Admissions Tests
Prepare thoroughly for any required admissions tests. Practice materials are often available on the universities' websites. Take past papers and seek additional resources if necessary.
References
Secure strong letters of recommendation from teachers who know you well and can speak to your academic abilities and potential.
Practice Interview Skills
If you are invited for an interview, practice and prepare thoroughly. Read up on common interview questions and engage in mock interviews with teachers or peers to refine your skills.
Seek out mock interview opportunities, either through your school or online resources. This will help you become more comfortable with the interview process.
If you're offered an interview, attend it with an open mind and a willingness to engage in intellectual discussions. Be confident but not arrogant, and don't be afraid to ask questions.
Read Extensively
Develop a deep understanding of your subject by reading widely and engaging with academic texts. Be prepared to discuss your reading during interviews.
Develop Critical Thinking Skills
Show your ability to think critically and analytically, both in your personal statement and during interviews. Be ready to discuss complex topics and solve problems.
If you have the opportunity, visit the colleges to get a firsthand feel for the environment and culture.
Visit your college of your choice
If you have the opportunity, visit the colleges to get a firsthand feel for the environment and culture. Also attend University Open Days.
Be Yourself!
Throughout the application process, be genuine and true to yourself. Admissions tutors are looking for students who are passionate and engaged with their subject.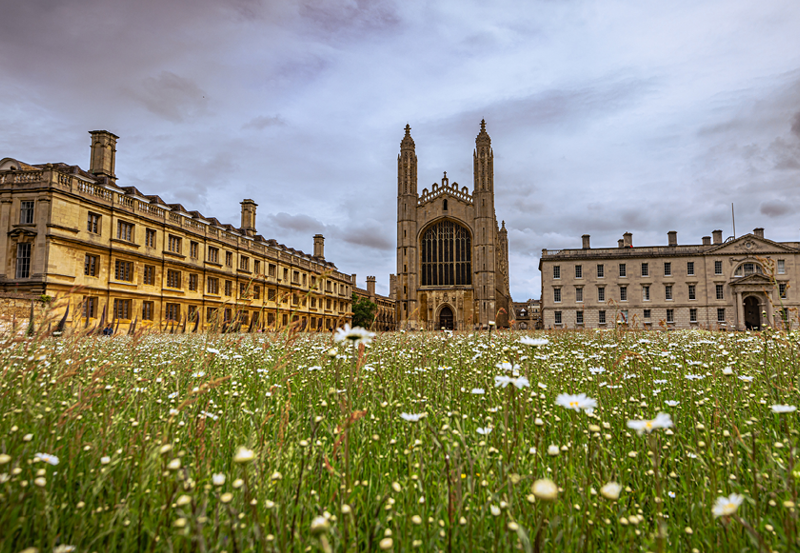 In Conclusion
Studying at Oxbridge is a dream that many A-Level students aspire to. The journey to Oxbridge begins with selecting the right college—a decision that can significantly influence your academic journey and overall university experience.
In this guide, we've explored the key factors to consider when choosing the right Oxbridge college. From academic strengths and personal fit to location, traditions, and extracurricular opportunities, there are myriad aspects to weigh in your decision-making process. It's crucial to approach this choice with a thoughtful and informed perspective, recognising that each college offers a unique blend of strengths and qualities.
Ultimately, the right Oxbridge college is the one that aligns most closely with your academic interests, aspirations, and personal preferences. Whether you seek the rich history of Oxford, the riverside tranquility of Cambridge, or the vibrant intellectual communities within, your college should feel like a home away from home—one that nurtures your academic growth and personal development.
As you embark on this exciting journey, remember that the Oxbridge experience extends far beyond the walls of your college. It encompasses world-class academics, a diverse and intellectually stimulating community, and a tradition of excellence that has endured for centuries. By carefully considering your options and making an informed choice, you're taking a significant step toward realising your academic dreams at two of the most prestigious universities in the world—Oxford and Cambridge. Your future awaits, and the right Oxbridge college is your gateway to an extraordinary educational adventure.