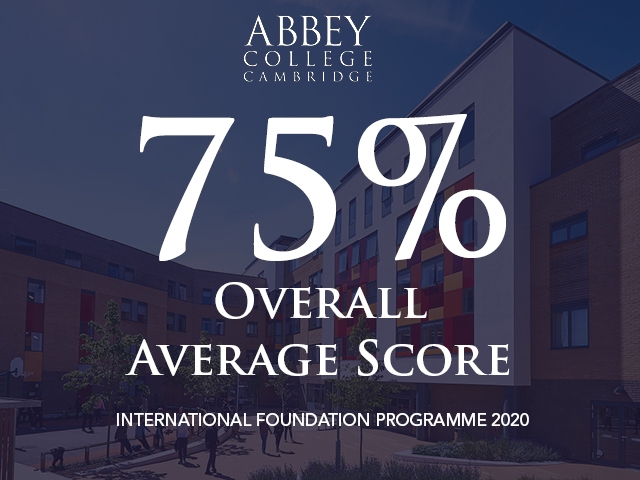 Abbey College Cambridge International Foundation Programme students are celebrating another impressive set of results in 2020.
The average overall score achived by students across all foundation pathways stands at an impressive 75%, that's a score that enables entry to a wide range of undergraduate courses at top-ranked UK universities, including at many Russell Group institutions.
Here is the break down of average student scores on each of our four International Foundation Programme pathways:
Students on our Business, Management and Economics pathway achieved an average score of 75% in 2020.
Students on our Science and Medicine pathways achieved an impressive 79% Average Score in 2o2o.
Students taking our Engineering pathway in 2020 achieved a 74% Average Score
Our Humanities pathway students achieved a 64% Average Score this year
This set of results will see our Abbey College Cambridge Foundation students moving on to some of the UK's highest ranking universities this September.
Universities are still confirming places for 2020, but our foundation students have already received unconditional offers from these institutions:
Speaking of our Foundation students success, College Principal Dr Julian Davies commented; 'Congratulations to all our Abbey College Cambridge foundations students. your results are fantastic and have been achieved under some difficult circumstances this year. You have followed the advice of your teachers, you have revised and applied yourself and the results speak for themselves. They are very, very impressive.'
Listen to our Principal's message for Foundation students in full below and find out more about our Abbey College Cambridge International Foundation Programme here.